10 Effective Ways to Keep Your Home Warmer for Longer
Winter can be brutal on your utility bill. You may have opened your bill more than once only to see that your winter heating bill has increased again. There are several things that you can do to address your high utility bills in the winter. Keeping your home warmer for longer is key so that your HVAC system does not have to run as long.
1. Cleaning Your Furnace Filter
You want to ensure that you change or clean your furnace filter once a month. This will help to ensure that your system has proper airflow. If there is a clogged filter, it will cause the system to work harder and increase your utility bills.
2. Maintaining Your HVAC System
Your HVAC system needs yearly maintenance to ensure that it works efficiently and that nothing goes wrong with the system. Most HVAC companies have a service maintenance package that will help to ensure your unit works as it should.
3. Cleaning Your 4Front Energy
Your 4Front Energy is an integral part of your HVAC system. If there are holes in your duct or the duct is dirty, it will cause your system to work harder and be less efficient. It would be best to have your ducts cleaned by an HVAC professional at least once every couple of years.
4. Use Sunshine
To help keep the heat in your home longer, consider opening your curtains and blinds to allow the heat in on warmer sunny winter days. Sunshine will naturally help put the heat back into your home, helping your heating system run less.
5. Use Curtains
On cold days, you should keep your curtains closed, and you should have curtains that are energy efficient. Energy-efficient curtains will help to hold the heat in your home.
6. Use Rugs
When you walk across your floor, your feet can easily get cold if you do not have carpet. Consider putting down several rugs as this will help hold the heat in the room and keep your feet from getting cold.
7. Reverse Ceiling Fans
Heat typically rises upwards. So in the wintertime, you should reverse the way your ceiling fans run, so they can still run and help spread warm air throughout your home.
8. Radiant Floor Heating
Radiant floor heating is also a great way to help keep the warmth in your home and avoid running your HVAC system too much.
9. Look for Mini Drafts
Mini drafts like air coming in around doggy doors or even a window can quickly cause heat loss for your home. Ensure that everything is sealed appropriately to avoid heat escaping from your home.
10. Install a Smart Thermostat
Installing a smart thermostat can help your home be heated effectively and will help to save you money on your utility bills. When you are not home or asleep, the thermostat will lower itself. This will ensure that the furnace is not running as much when you are away from home.
Contact Us
If you have any issues with higher than normal utility bills, it could be something to do with your HVAC system. At 4Front Energy, our team of HVAC professionals will come out and examine your system to ensure it is running correctly. We have many years of experience and are here to help you with all your heating needs.
Interested in scheduling an appointment with 4Front Energy? Contact us at (952) 933-1868 or get started by scheduling your service online today!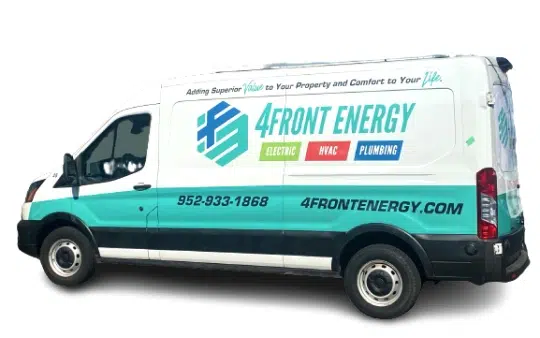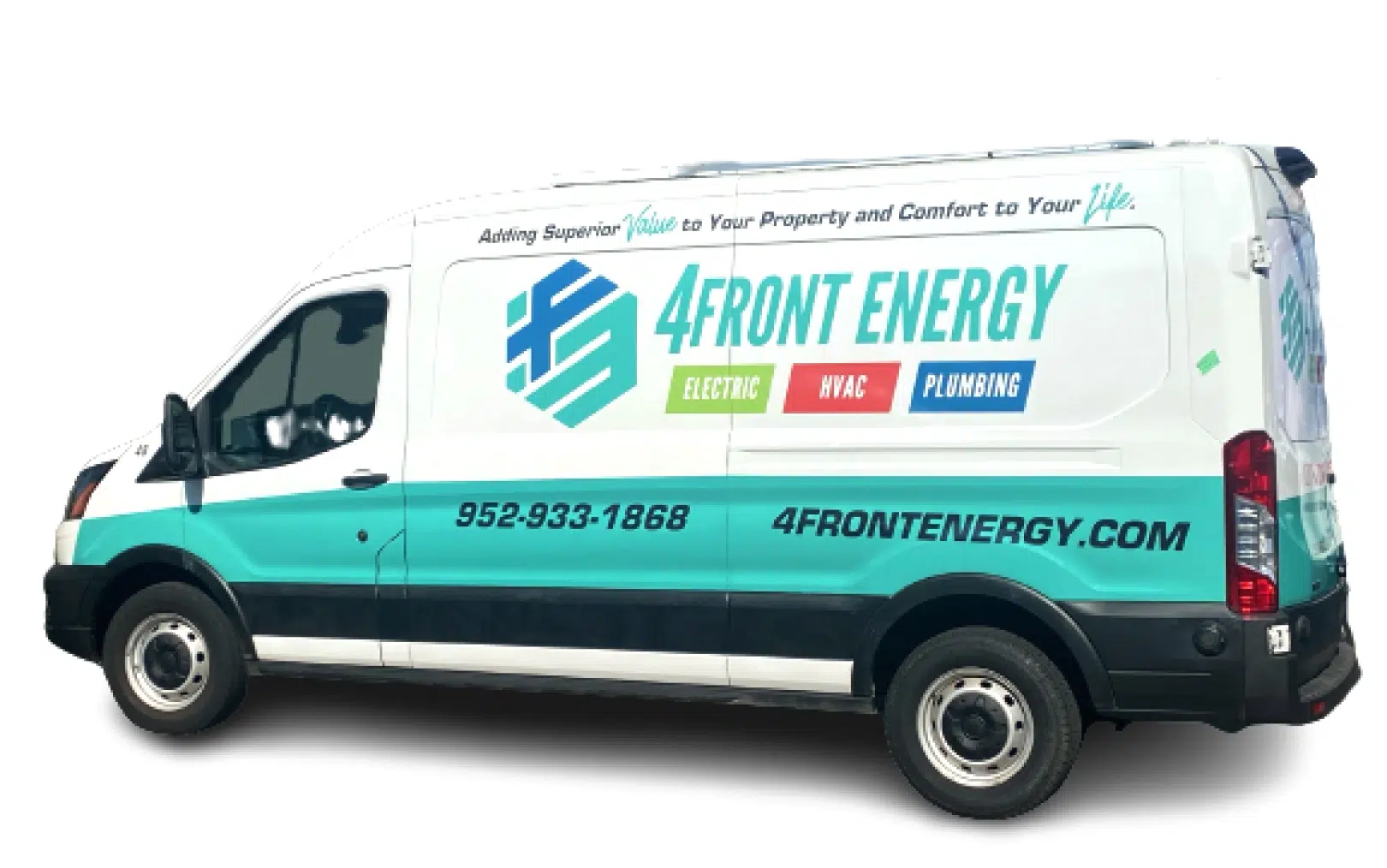 Why Choose 4Front Energy?
We're a Service Company, Not a Sales Company
Licensed, bonded & insured contractor
Trusted Twin Cities service provider for nearly 30 years
Reliable service excellence
One number for electric, HVAC, and plumbing
Stand behind our work with integrity
Fair and straightforward pricing
Provide invaluable comfort and integrated efficiency
Technicians that take pride in their work