5 HVAC Tips for Halloween Safety
Halloween is just around the corner, and with it comes lots of festive, spooky decorations. Unfortunately, achieving the right look can come at a cost if you're not careful. When decorating, it's important to take crucial steps to ensure that you don't harm your HVAC unit.
Keep Your Vents Free From Obstruction
The vents in your HVAC system are a critical part of ensuring there is proper airflow. If you block any of your system's vents with decorations, this may cause airflow to decrease and result in higher utility bills as your system's performance diminishes. When putting up your decorations, make sure that they're far enough away from your vents to allow enough air to flow in and out.
Decorate Outdoors and Keep Your Front Door Closed
If you have a front porch on your home, that's a perfect space to choose to decorate instead of decorating your home's interior. This allows you to spend Halloween on your porch, passing out candy to trick or treaters if it's warm enough. Doing so can prevent you from having to open and close your door all night long and keep the temperature in your home properly regulated.
Don't Cover Your Outdoor Unit with Decorations
It may not fit in with all of the exterior Halloween decors, but you should avoid sprucing up your outdoor HVAC unit. Be sure to set up displays and decorations far away from your outdoor unit. If you put items too close to the unit, this can negatively impact its performance. Not only that, smaller decorations may get stuck inside the unit and cause it to malfunction.
Avoid Placing Candles Near Your HVAC Unit
No Halloween display would be complete without candles. While candles can create a spooky atmosphere, you should be very cautious that you don't place them too close to your HVAC unit. You should also keep candles away from flammable objects or appliances that generate heat. If you feel you need to place candles close to any of these items, opt for battery-operated candles or lights.
Use the Safest Decorative Lighting Possible
Decorative lights can add a lot to your Halloween decorations when the sun goes down. But, it's important to be cautious when using decorative lighting and ensure that it has a high safety rating. You should always use safety-approved lights when decorating your home, especially if you're planning to place it near your HVAC unit. Using safe lighting can help prevent fires or other electrical hazards.
Halloween decorations can make your holiday much more fun, but it's important to ensure that you're decorating your home safely. Contact 4Front Energy for more information regarding how you can ensure your home's HVAC system is safe this Halloween.
Interested in scheduling an appointment with 4Front Energy? Contact us at (952) 933-1868 or get started by scheduling your service online today!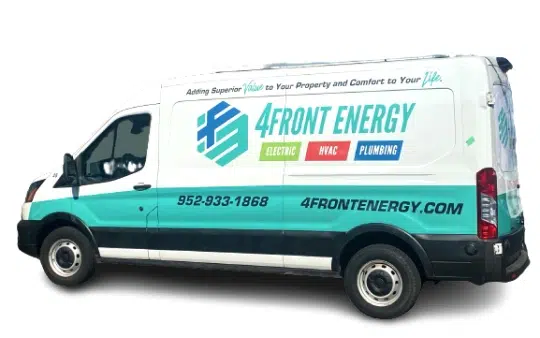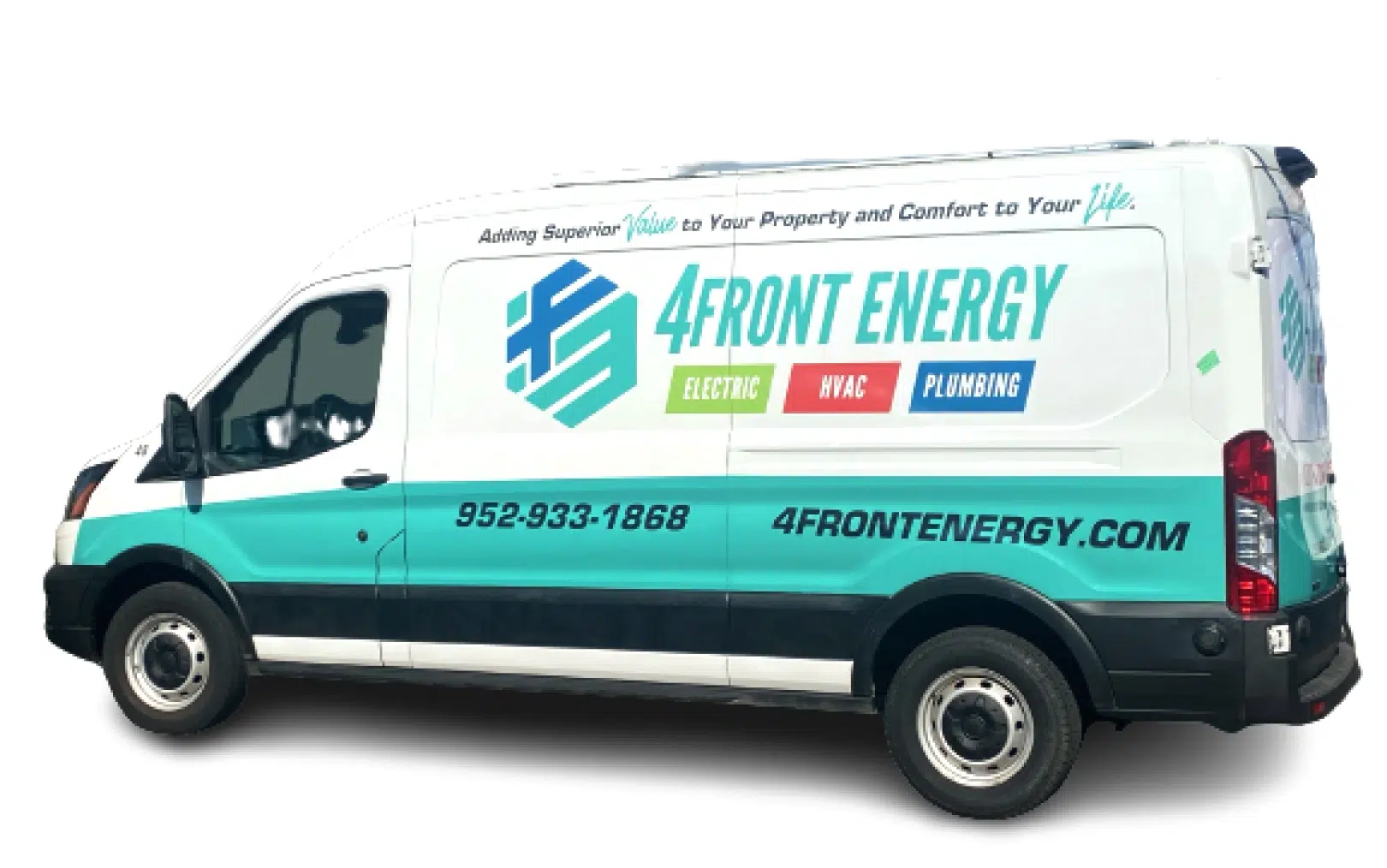 Why Choose 4Front Energy?
We're a Service Company, Not a Sales Company
Licensed, bonded & insured contractor
Trusted Twin Cities service provider for nearly 30 years
Reliable service excellence
One number for electric, HVAC, and plumbing
Stand behind our work with integrity
Fair and straightforward pricing
Provide invaluable comfort and integrated efficiency
Technicians that take pride in their work