5 Ways to Keep Your Home Cool This Summer
There is not much else that can beat the feeling of walking into a cold home after a day spent outside in one of the dog days of summer. Air conditioning is one of the many perks of the modernized world, but with the luxury of a cool home comes the cost of high electric bills during the summer months that can leave many reeling with frustration.
Emotions aside, we can all agree that keeping our HVAC system running through the hottest months of the year is pretty much non-negotiable, but is there a way we can keep our home cool while also keeping our electric bill low?
Read on to learn the 5 ways you can keep your home cool this summer without cranking up the system and your electric bill!
Give Your Home Some Shade
Are there rooms in your home that let the sunlight in? Well, as much as we love natural light, consider closing your blinds on the side of your home during the day where the sun is shining through the brightest. This will help keep room temperatures from heating up and therefore preventing your HVAC system from working too hard.
You can also help keep the sun out by adding shade to the outside of your home as well. Trees and foliage are wonderful ways to shade your home, while also adding beauty. Window overhangs and awnings will also help reduce the amount of sun coming into your home and increase your home's character.
Energy-Efficient System
If you're in the need to upgrade a failing air conditioning system this summer, an energy-efficient system is something you will be interested in. When shopping for a new air conditioner system, choosing an Energy Star rated system will comfort you in knowing your new system is cost-effective and environmentally friendly. Our skilled HVAC professional can help you choose the best system for your home.
If you already have an Energy Star system, make sure you keep it well maintained with a seasonal inspection. This will guarantee your system is working up to par and ready for summer.
Open Windows & Turn On Ceiling Fans
If it's not too hot and you're not a victim of seasonal allergies, opening your windows and turning on your ceiling fans may very well help you keep your electric bill low and your home cool. During the evening hours when the sun has set, outdoor temperatures tend to become much cooler in the summer, so you may not need your air conditioner running at all.
Increase Your Home's Insulation
A well-insulated home has many benefits from keeping unwanted moisture from wreaking havoc to the things you adore, as well as keeping environmental pollutants from getting inside. A well-insulated home will also keep your home cooler in the summer and warmer in the winter. Check to see how well your home is insulated and consider increasing your home's insulation in your ceiling, walls, and floor. This is a sure way to help keep your electric bills low during the summer.
Adjust Your Thermostats
Your air conditioning system shouldn't have to work too hard when no one is home, so think about adjusting your thermostat while away from home. Many thermostats are programmable meaning you can schedule when your air conditioner runs and to what temperature. While no one is home, turn your thermostat up a bit. You can always turn it back down before you arrive home so that your home is cool for you. Adjusting your thermostat to your home schedule will help you save energy and money!
Call Us Today!
Do you have questions about how you can save energy this summer season? Contact one of our highly skilled and trained HVAC professionals at 4Front Energy and schedule your seasonal maintenance inspection!
Interested in scheduling an appointment with 4Front Energy? Contact us at (952) 933-1868 or get started by scheduling your service online today!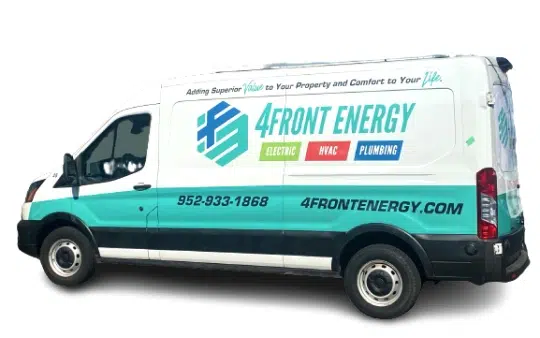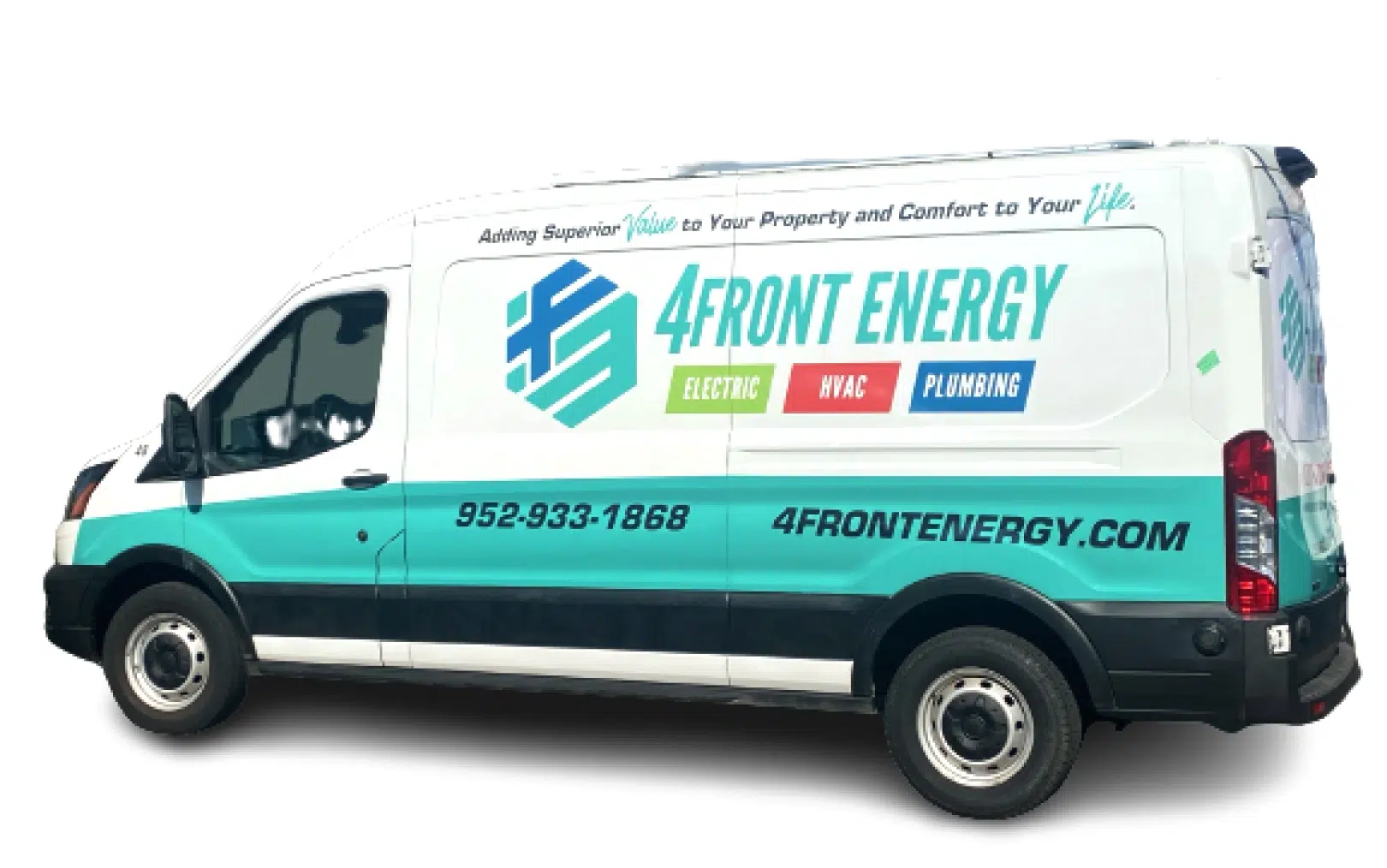 Why Choose 4Front Energy?
We're a Service Company, Not a Sales Company
Licensed, bonded & insured contractor
Trusted Twin Cities service provider for nearly 30 years
Reliable service excellence
One number for electric, HVAC, and plumbing
Stand behind our work with integrity
Fair and straightforward pricing
Provide invaluable comfort and integrated efficiency
Technicians that take pride in their work