Can Regular Maintenance Cut Air Conditioning Repair Costs?
Understandably, many homeowners are on the hunt for ways to keep costs in check these days. We're happy to tell you this is a goal you can achieve with your air conditioning system without sacrificing indoor comfort. One step you can take is to have a proactive approach to AC maintenance and care. Discover why regular maintenance often means fewer air conditioner repair costs.
Lower AC-Related Energy Costs
One of the top ways regular maintenance curbs your AC repair costs is by keeping your cooling system working more efficiently. This translates to lower expenses related to your AC unit's operations during the warmer months of the year. In fact, a more efficient air conditioner could reduce your energy costs by as much as 30 percent, according to the U.S. Department of Energy. These savings can add up when you actively use your AC in the summer.
Fewer Costly Breakdowns
We're ready to respond if you're dealing with any HVAC issues requiring urgent attention. That said, it's safe to assume you'd prefer to reduce the risk of potentially costly breakdowns in the first place. This is something you can do with regular AC maintenance, which has the potential to minimize the risk of budget-busting breakdowns by up to 95 percent.
Extending AC Lifespan
A standard central air conditioning unit lasts, on average, about 15-20 years or so. If you're mindful of regular AC-related maintenance, you'll be more likely to get the most life out of your cooling system. You'll ultimately save money by not having to replace your AC much sooner than what's typical.
Keeping Existing Warranties Valid
While often stashed away in a drawer and not given much thought, manufacturer's warranties come in handy when certain parts or components wear out or break down. However, some manufacturers require documentation showing you've kept up with annual maintenance requirements. If this isn't the case, warranties may become invalid.
Improving Indoor Air Quality
A properly maintained air conditioning unit will do a better job of keeping your indoor air healthier and safer. In turn, this saves you money by reducing the risk of experiencing costly or long-term health-related issues. Even minimizing indoor airborne allergens could save money by reducing your reliance on allergy medication.
What Can You Do to Maintain Your AC Unit?
A good starting point is to give us a call at least once a year to schedule a routine system inspection and checkup. You can also maintain your home's air conditioning system by taking the following steps:
Regularly changing the filter

Hosing off the outside unit to remove dirt and debris

Cleaning off parts you can safely access

Checking to see if thermostat settings and readings are accurate
Call Us Today
Regular maintenance further cuts down on air conditioning repair expenses by correcting smaller issues before they become big and costly ones. 4Front Energy is the local HVAC company to call on for any of your heating, cooling, and home comfort service needs.
Contact us today to learn more about our HVAC maintenance options.
Interested in scheduling an appointment with 4Front Energy? Contact us at (952) 933-1868 or get started by scheduling your service online today!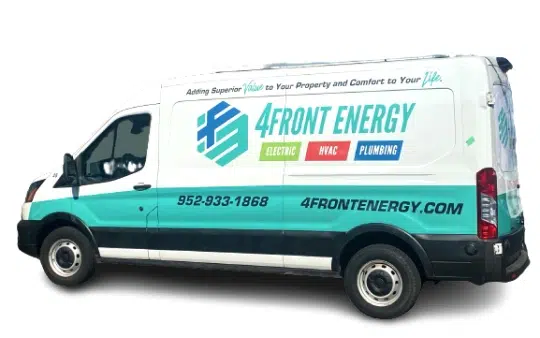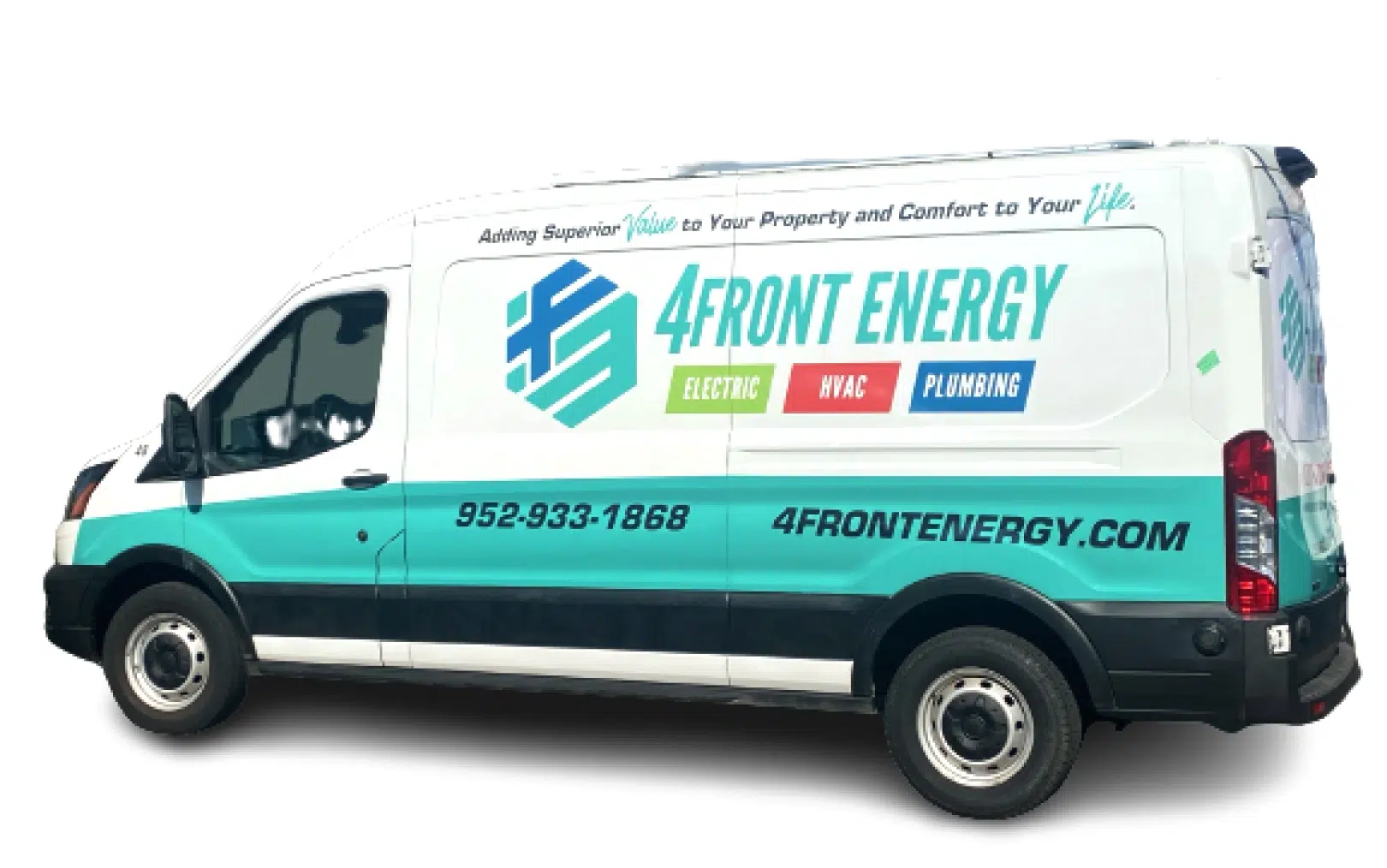 Why Choose 4Front Energy?
We're a Service Company, Not a Sales Company
Licensed, bonded & insured contractor
Trusted Twin Cities service provider for nearly 30 years
Reliable service excellence
One number for electric, HVAC, and plumbing
Stand behind our work with integrity
Fair and straightforward pricing
Provide invaluable comfort and integrated efficiency
Technicians that take pride in their work