How Long Does a Furnace Filter Last?
Are you wondering how long your furnace filter lasts and when you should replace it? This can be a tricky question because it depends on the type of furnace filter you have and the air quality in your home. Our HVAC professionals recommend changing it every one to three months, but to determine your precise frequency, let's take a look at how furnace filters help your indoor air quality and what affects their lifespans.
How Furnace Filters Help Your Indoor Air Quality
When a furnace turns on, it pulls air from inside your home into the system. The first item the air comes in contact with is the air filter. As the air passes through the air filter, certain particles and airborne debris are removed. This helps clean your indoor, and it helps keep the inside of your furnace and your 4Front Energy clean. Items that are moved by furnace filters include dust mites and dust mite debris, odors, mold spores, smog, dust, fine dirt particles and smoke from both cooking and cigarettes.
Types of Furnace Filters
There are five basic types of furnace filters, including HEPA, pleated, electrostatic, fiberglass and permanent. The most common type of furnace filter is fiberglass. The least common are the reusable filters, which have to be periodically rinsed to remove debris.
Fiberglass – Catches large particles. Typically need to be placed every 1 to 3 months

Pleated – Catches more particles than a fiberglass filter due to the pleats. Should be replaced every 1 to 3 months

HEPA – Catches extremely fine particles that are greater than .03 microns. Great for homes with smokers, pets and allergies. Should be replaced every 1 to 3 months.

Electrostatic -Semi-reusable. Uses an electric charge to catch particles. Must be rinsed every 1 to 3 months and replaced yearly.

Reusable – Typically made of plastic with a mesh screen. These filters must be rinsed every 1 to 3 months and replaced yearly.
When to Replace Your HVAC Filter According to Filter Size
While the general rule is to replace your furnace filter every one to three months, and every month if you have pets or are a smoker, your frequency of replacement may also depend on the thickness of your furnace filter.
One and Two Inches Thick – Every 1 to 3 months

Three to Four Inches Thick – Every six to nine months

Five to Six Inches Thick – Every nine to 12 months.
To keep track of when you last changed your furnace filter, you can put a clipboard next to your furnace with the date of the last furnace filter change. If you aren't sure when you last changed your filter, it's okay to change it and write down the date of the change.
To get help determining when you replace your furnace filter and to learn about our HVAC services for furnaces, give our HVAC professionals a call at (952) 933-1868.
Interested in scheduling an appointment with 4Front Energy? Contact us at (952) 933-1868 or get started by scheduling your service online today!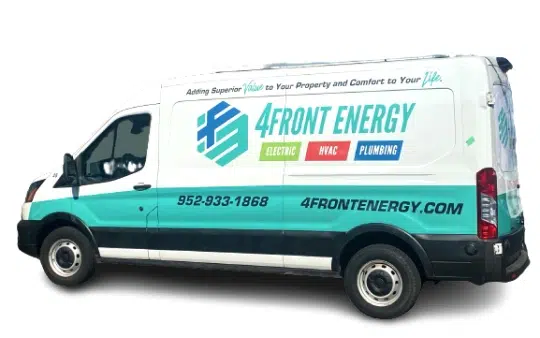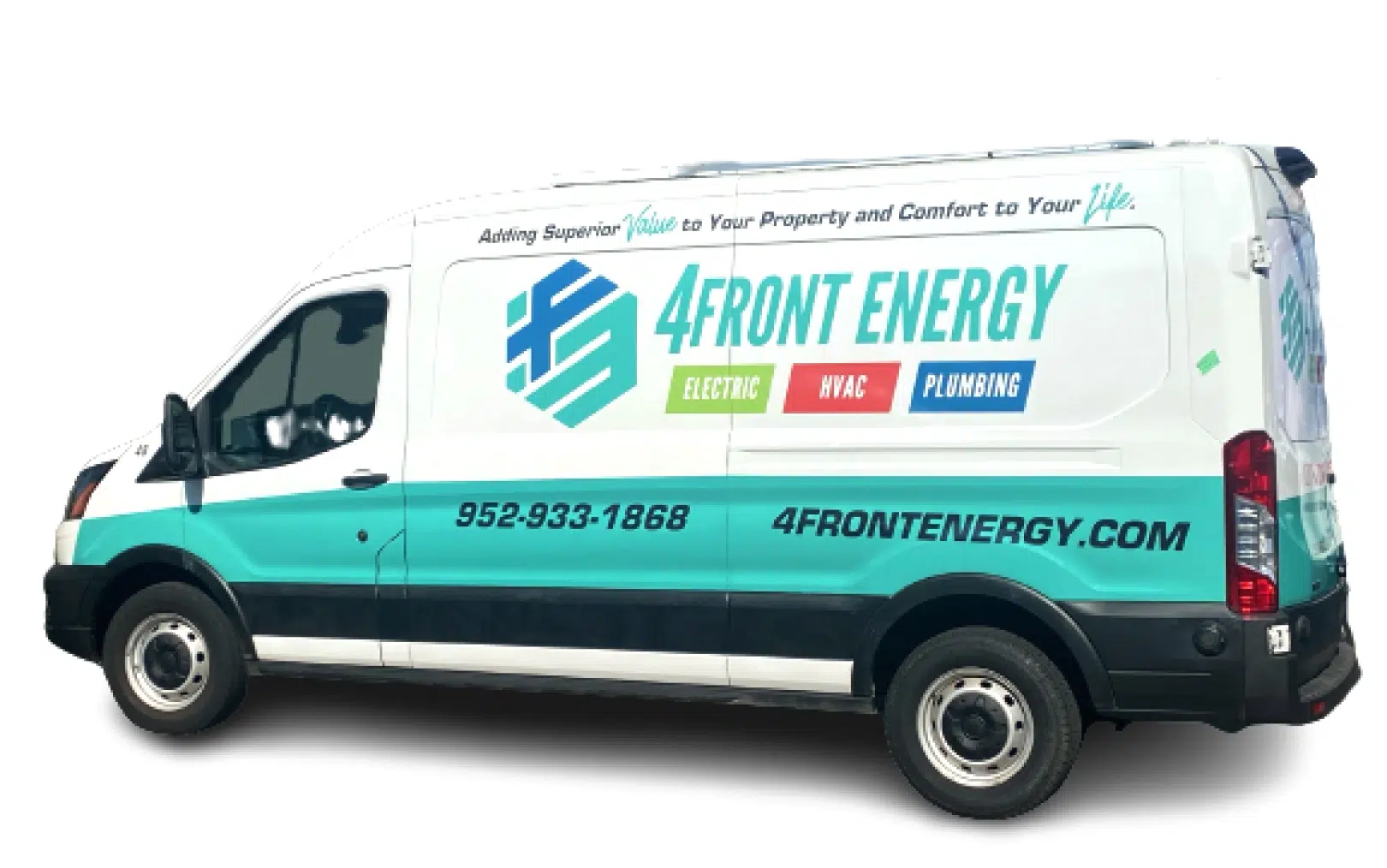 Why Choose 4Front Energy?
We're a Service Company, Not a Sales Company
Licensed, bonded & insured contractor
Trusted Twin Cities service provider for nearly 30 years
Reliable service excellence
One number for electric, HVAC, and plumbing
Stand behind our work with integrity
Fair and straightforward pricing
Provide invaluable comfort and integrated efficiency
Technicians that take pride in their work