How to Set the Best Temperature for Your Furnace
When it comes to saving money on your utility bill each month, there is one main thing you will want to do, and that is to ensure that your furnace is set at the appropriate temperature. Sure, it is nice to put the thermostat on 75 if you are cold, but that will only increase your utility bill as it will cause your furnace to run, not stop.
You should have three different temperature settings for your thermostat. One setting should be for when you are away from your home, the other for when you are at home, and the last one for when you are asleep.
Setting The Thermostat
When You Are Away
When you are away from your home, you do not need your home's temperature to be very warm. Your house will get by just fine when the thermostat is sitting between 61 and 65 degrees. The lower you can put your thermostat, the better. This will help to ensure that you are not unnecessarily heating your home. You will see a drastic drop in your utility bills each month by doing this.
When You Are Home
Ideally, your temperature should be set around 68 to 72 degrees when you are home. Any warmer, and you are going to look at higher utility bills. It may take you some time to get used to the lower temperature, but you can always do things like covering up with a blanket and putting on layers. Setting your thermostat to this temperature will help you to lower your power consumption.
When You Are Asleep
When you are asleep, your thermostat does not need to be turned up as high. You can set your thermostat between 65 to 68 and sleep comfortably. If you find yourself getting cold, simply add another blanket or dress in warmer clothing for bedtime.
Getting A Smart or Programmable Thermostat
To ensure that you can set your thermostat, you will want to purchase a programmable thermostat or smart thermostat that can adjust your setting. You can install the thermostat yourself or call our HVAC professionals to do it for you. It is best to have them install it for you as they can show you exactly how it works and even give you tips on how to further save money on your utility bills each month.
Call Us Today!
4Front Energy is here for all of your HVAC needs. If you need help with a thermostat or you want to make sure that your unit is working as it should, please give us a call today. One of our friendly and well-experienced technicians will come out and help you as soon as possible.
Interested in scheduling an appointment with 4Front Energy? Contact us at (952) 933-1868 or get started by scheduling your service online today!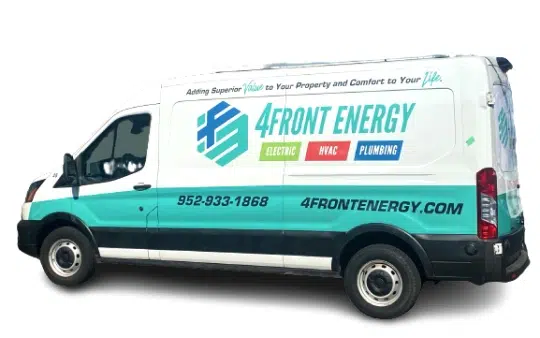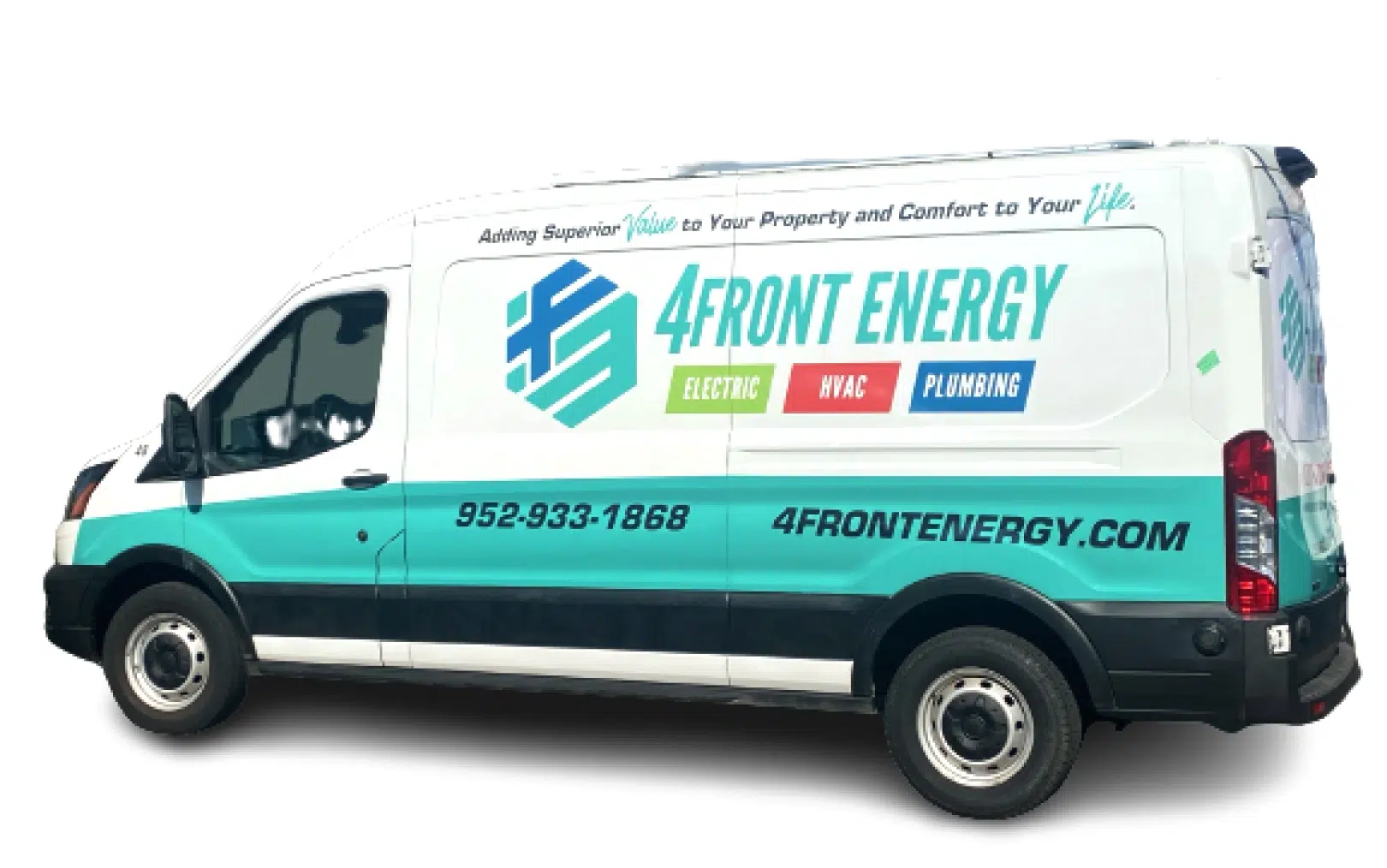 Why Choose 4Front Energy?
We're a Service Company, Not a Sales Company
Licensed, bonded & insured contractor
Trusted Twin Cities service provider for nearly 30 years
Reliable service excellence
One number for electric, HVAC, and plumbing
Stand behind our work with integrity
Fair and straightforward pricing
Provide invaluable comfort and integrated efficiency
Technicians that take pride in their work