Should I Turn Off My A/C Unit During the Winter?
Temperatures are starting to drop as winter is approaching. Your air conditioner has done a great job keeping you cool this summer, and now is the time to let it rest. You should turn the A/C unit off during the winter, and while it is off, it should have a few things done to ensure that it is ready for those hot months in the summer.
Have All Necessary Repairs Completed
If you have noticed some issues with your air conditioning unit, a great time to have that fixed is now. While you did not want these issues fixed during the summer, the fall and winter months are perfect because you will not need the cool air. Waiting until it gets hot again is a recipe for disaster. The problem may get worse, or you may be without your air conditioning unit for several hot days.
In addition to repairs, if you do not have a maintenance request with a local HVAC company like 4Front Energy, you should consider scheduling one. The HVAC technicians will come out and ensure that your A/C unit is ready for winter and ensure that your heat is too. If there are any problems with your unit, they will address them. Bi-annual maintenance will help extend the life of your heating and air conditioning unit and help you avoid costly repairs in the future.
Switching The Power Off
When the weather drops down to a cool level, your A/C unit will be able to turn itself off. However, you should also find the electrical switch and turn it off. When there are warm winter days and the unit is still on, it might turn itself off. The best course of action is to manually turn it off so that it does not come on during the winter months.
Cleaning The Unit
You will want to make sure that you clean your A/C unit well. There will be sticks, leaves, and other debris that may have gotten on them during the summer and fall. Make sure that you take a hose and wash off any bird droppings, dirt, or dust. If you clean your unit regularly, it will prevent issues when you turn the unit back on in the summer.
Covering The Unit
Another great thing to do to protect your AC unit is to cover it with an A/C cover. You can use plastic or vinyl to make sure that it is waterproof and will hold up to the elements. This protection helps to protect your air conditioning unit from snow, animals, rain, strong wind, and debris. It may also prevent anyone from trying to steal your unit.
Call Us Today
If you want to make sure that your AC unit is ready to go for next summer, give 4Front Energy a call today. We will help you ensure that your unit works properly and is properly prepared for its rest during the winter months.
Interested in scheduling an appointment with 4Front Energy? Contact us at (952) 933-1868 or get started by scheduling your service online today!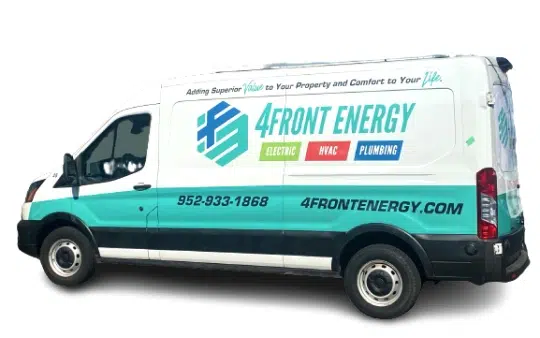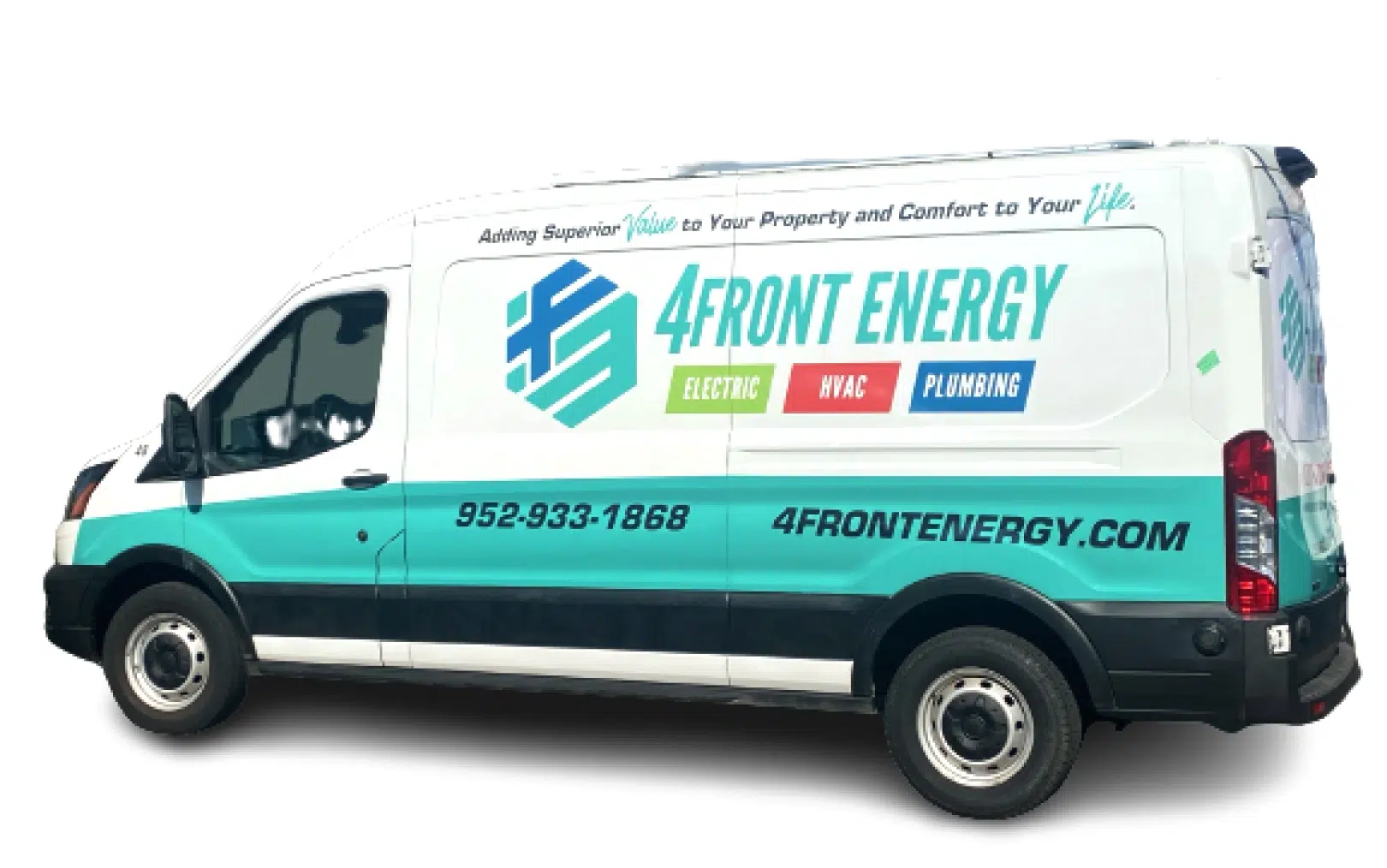 Why Choose 4Front Energy?
We're a Service Company, Not a Sales Company
Licensed, bonded & insured contractor
Trusted Twin Cities service provider for nearly 30 years
Reliable service excellence
One number for electric, HVAC, and plumbing
Stand behind our work with integrity
Fair and straightforward pricing
Provide invaluable comfort and integrated efficiency
Technicians that take pride in their work